Outstanding Party Buses for Corporate Events at Competitive Rates!
Call Us Today for Quotes and Availability
630-383-4200!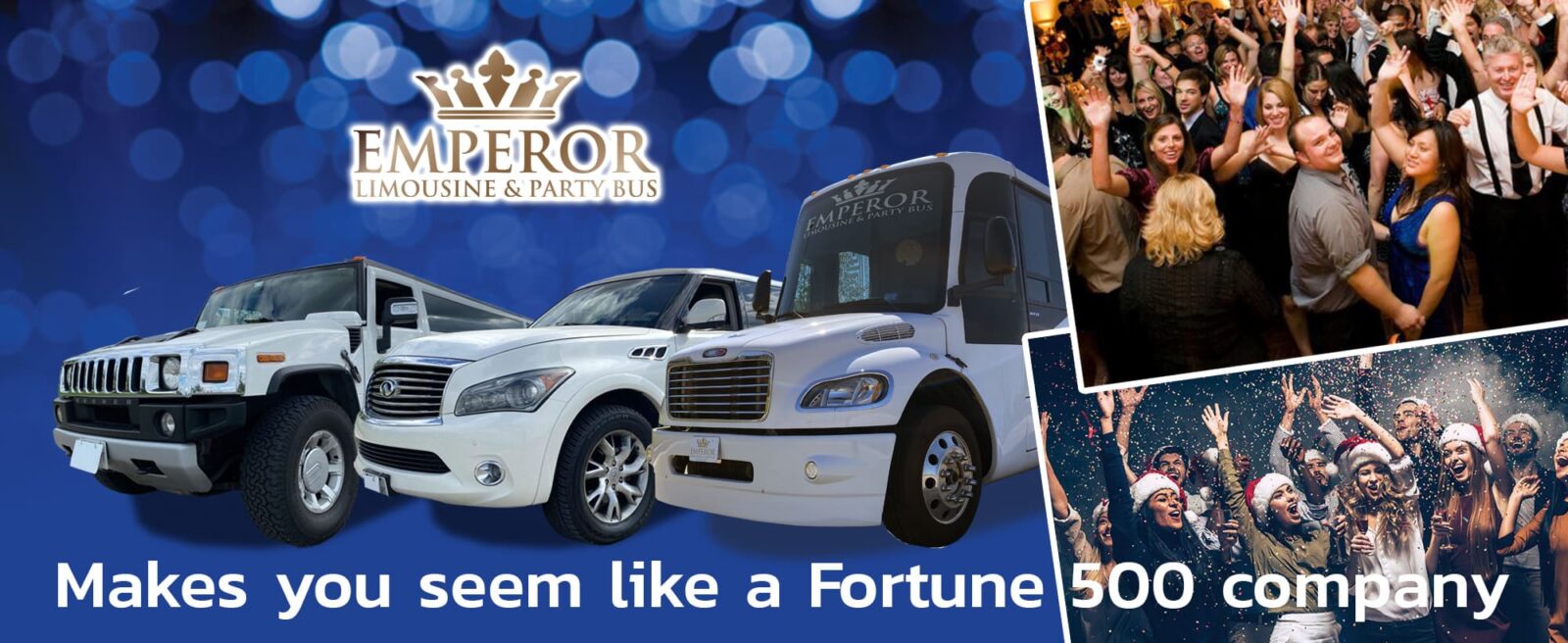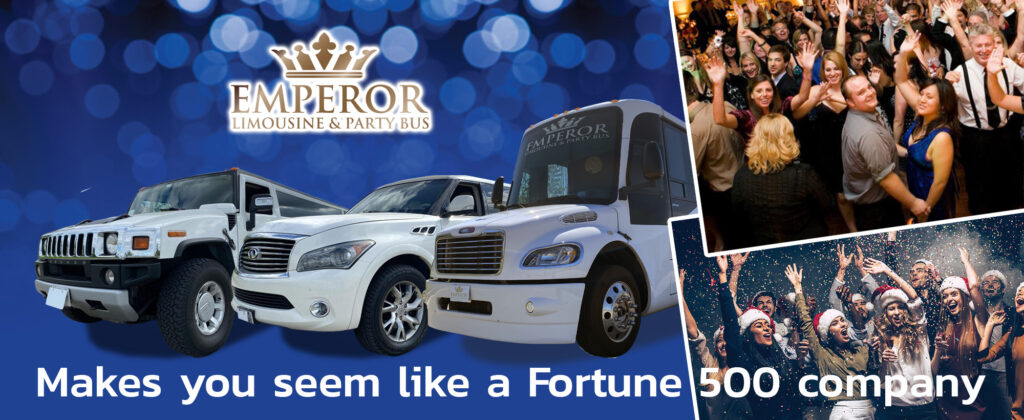 Comfortable and modern corporate party bus in Chicago area is the main ingredient in your bright event. All colleagues will fit in a spacious lounge and enjoy the light show and the ride. Have fun! And we will take care of your comfort and offer refreshments.
Our fleet of party buses for corporate events
Many different types of buses are available in our fleet. The majority are brand new. Such buses are more attractive, efficient, and convenient. Each one of our company's automobiles is owned by us. That's why we can confidently and responsibly provide first-rate service. The party bus of your dream is near you, just one click away!
Call Emperor today.
(630) 383-4200
What do you get if you rent a party bus for corporate events?
The bus is outfitted with state-of-the-art audio and video equipment. Enjoy the light display while you relax on leather seats. The bus is stocked with refreshing champagne, cocktails, coke, and beer.
Our company's prestige is reflected in the professionalism of our licensed drivers, who have years of experience in the industry. We hire only the best staff. They wear the standard issue black suit and carry out their responsibilities with grace and good manners.
One of the nicest features of our buses is the high quality of the music system, which is perfect for setting the atmosphere. Any smartphone may be plugged in, and you'll be blown away by the amazing sound. Enjoy your favorite musical quotes and rhythms! Simply flipping a switch transforms the bus into a mobile dance club with LED light displays and actual lasers. And all that for a reasonable price.
We will provide a formal agreement with fixed rates, guaranteeing that the bus will be sent to you on the agreed-upon day. You may anticipate receiving an email with all the details after booking. We always keep things organized and affordable!
Call Emperor today.
(630) 383-4200
How much does it cost to rent a corporate party bus?
As we are conveniently located, you may reserve the party buses in Chicago, get the best service nearby, and save the most money. The cost is certainly taken into consideration. We would hate for rental expenses to drive up the already high price of your party. Wanna know the cost to rent a party bus for corporate party? Feel free to contact us. If you're in the Chicago area and curious about our party buses, swing by any time Monday through Saturday. Our company is headquartered in Chicago and also covers Illinois (IL).