Outstanding Limousine & Party Bus Service at Competitive Rates!
Call Us Today for Quotes and Availability – 630-383-4200!
There are numerous memorable dates and occasions when you may need a party bus in Elgin, Illinois. Whether a bachelor party or a prom night, a disco onboard becomes a great option. Emperor Limousine provides you with the best party bus service you can expect and even more. 
Every celebration you hold is a unique event for us. Here is why all parties with Emperor Limousine are so memorable and bright. We do not just provide you with a vehicle. Instead, we help you to organize the whole celebration around it.
About Our Party Buses Rentals in Elgin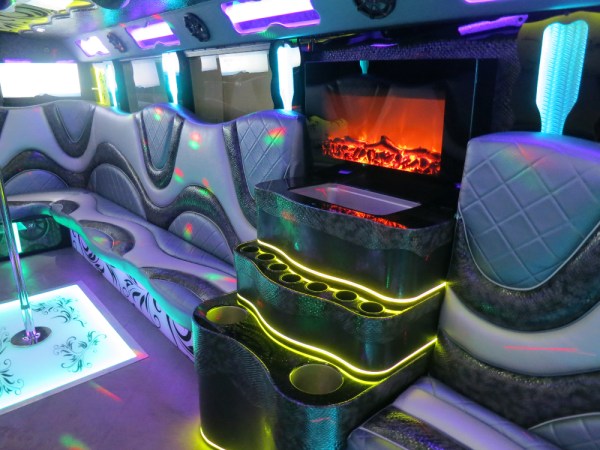 Searching for the best party buses in Elgin with Emperor Limousine is simple. We know what you need for a particular occasion. We provide different scenarios and features for the most popular requests. Our traditional range includes suggestions for:
We have a program and places to visit each event in Elgin. Prepare to sing out loud and dance until you fall!
Elgin Party Bus Service Prices
There are many party bus rentals in Elgin, Il, but ours is unique. There is a difference between us and all others: our prices are all-inclusive. You won't find any extra payments after signing an agreement. 
Before co-signing, a company will provide you with the whole list of options and details—no surprises: everything is written in large print and has clear definitions.
Emperor Limousine counts the cost individually. Order free quotes on our website. Please tell us:
the date;
an average number of guests;
the type of event;
how to contact you back.
During the further dialog, we'll discuss other essentials. Speak free about your expectations and preferences. An honest discussion is the easiest way to a perfect high day.
How to Organize an Event?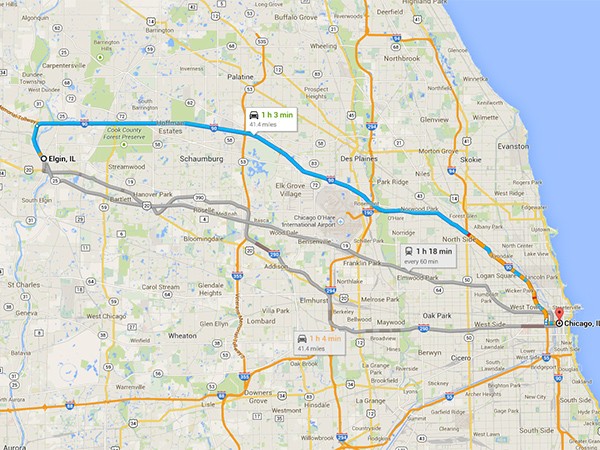 A Party bus celebration is not just a ride but an unforgettable experience. But what makes it so unique? How to make all guests enjoy the festival? There are some magical tips. Our professional organizers have created a short guide based on the Emperor Limousine experience.
Create a guest list. It will help to understand how much space you need. The manager will describe a few suitable variants for the number of people you will call. 
Choose the time and date and tell our manager about it. It allows you to reserve a specific vehicle in advance, and we can tell you about the cost.
Think of a particular theme. Tell us about the reason for your celebration. Our designers and managers continually strive to make the space suitable for the occasion. Provide us with light and music recommendations if you have some ideas, or take our suggestions.
Care for your guests' comfort and safety. Serve alcohol and non-alcohol drinks and ask if someone has any allergic reactions. Ask about their music taste. Simple questions will let a party go on smoothly and joyfully.
Prepare a few different activities so that nobody will get bored. Find some fun alternatives to dancing and singing. Guests will be able to switch between other actions.
Feel free to invite a bit more people than you plan. Sometimes some people refuse to come and inform you at the last minute.
As you see, there are many details to take into account. Without proper experience and planning skills, it all seems like a total mess. We are here to help. 
Our party specialists make the organizing process crystal clear. Also, many details about the party will depend on us. All parts are equally crucial for Emperor Limousine. Just focus on the beautiful time you'll spend with your guests!
Our Fleet
Each bus in our fleet is a reason for our pride. Others skimp on approving documents and offer old vehicles. Emperor Limousine never does so. Every part is in a piece-of-art condition, new and safe. All buses are insured and have a package of documents. 
Vehicle experts worked hard to compose a fleet perfectly. They've created a range from small to grandiose party machines. Each has a flawless design with a fascinating twist. Inside, you find comfortable leather sofas, colored light, and matching decorations. The fleet includes twelve different bus variants for an event of any size.
Diamond and Phantom are the most prominent vehicles for up to 40 guests. The design is sharp and futuristic.
Hermes and Tiffany can hold up to 36 guests. The color spectrum is cold and mild – there is nothing better for a corporate evening.
Venice and Fashion are suitable for 34 passengers. Clients often choose them for bachelorette parties.
Tribe, Vision, Illusion, Pearl, Athena, and Titanium can host up to 30 people. Choose any design from the African to Ancient Greece and Marine styles!
The technical part has the same importance. In each bus, you'll find a powerful sound system, conditioners, and TVs. In the end, no one knows your needs better than you.
Seeing photos on the website is not enough. Come to our showroom and see everything personally! Feel free to ask and try. 
Our Chauffeur Service
In our all-inclusive service, you don't only book a party bus in Elgin but hire a flawless chauffeur. Believe us; they are the best of the best. They are polite, skilled, and always strive to make your evening fascinating. 
Every driver knows the Elgin area and cities nearby ideally. Please give us a few ideas so that we can build a beautiful route. You can even plan some stops before you start a ride. Emperor Limousine will advise you on Instagrammable locations, calm spaces, and luxuriuos clubs. For example, how about the Grand Victoria Casino?
Whether a historic district or a natural location – a chauffeur knows the safest road: no traffic jams and busy streets. Dive into the feeling of freedom and absolute fun!
Why Choose Us?
Party bus services are not the universal solution for all events. Do you think of a romantic date or an important business meeting? Emperor Limousine Rentals offers some luxury limos. Want a fantastic drive on a powerful vehicle? The fleet includes superior SUV limos too.
Emperor Limousine Rentals is the best service in the whole Chicago area. Since 2007, we've organized thousands of unique events. We are affordable, all-inclusive, and flawless in every detail. Hundreds of reviews are the most decisive proof. Forget about difficulties and enjoy your most pleasant night out.