Outstanding Limousine & Party Bus Service at Competitive Rates!
Call Us Today for Quotes and Availability – 630-383-4200!
Party Bus Schaumburg by Emperor Limousine
Whether this is your first time traveling to Chicago or you are a resident of the area, we want your social events to be fun and safe. Here you will learn about what we have to offer through our party bus services in Schaumburg area. Any questions, please don't hesitate to contact us. We are here to serve the community and tourists in this greater Chicago area.
One of the great benefits of Chicago are the overnight parking garages. With our transportation services we are able to share these overnight parking areas with you. Allowing you and your party guests to sit back and relax while we take care of all the driving. Depending on where you are staying, there are different areas in which you can leave your car safely parked overnight or extended time periods.
Regardless of a group of women are headed out for a day of shopping at the Woodfield Mall, or the guys are headed out for a night on the town, reserving a Schaumburg party bus is the best way to ensure safety, fun and organized. Here we have put together a short list of attractions in the area which we can cater your small group for.
Medieval Times- This has been ranked within the top 3 main attractions of Shaumburg for several years now. This is great for the whole family, groups of teens from schools, or large groups of men and women. This is a fun attraction for all ages.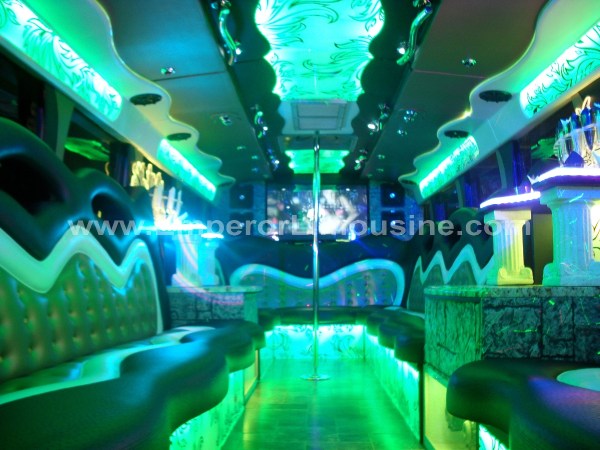 If you have a group of couples wanting to get out for a night on the town, have a few drinks and see the sites, stopping at the Chicago Improv is something that people will be talking about for days on end. Guaranteed to offer great laughs and memories. Reserving a party bus Schaumburg for your night out to the comedy club allows you and your guests to eat, drink and not worry about getting behind the wheel.
Now, for the parents out there; if you are looking for a way to cater your son or daughter's birthday party? Not sure how to keep track of all the kids they want to invite? Have the group dropped off at your house, and we will pick you and the kids up. Drive your group to GameWorks or LEGOLAND Discovery Center. Two of the main attractions for those 8+. These two are known for offering fun for all ages, but these are great party locations for the older kids. With arcades, bowling, and of course LEGOLAND offers everything to those with imagination.
Now if you have a group of younger children, the Fire zone is a great location for children 3+ as well. We don't set a limit on age for our riders. We just want to see smiles and safety.
Ladies if you are hosting a baby shower or bachelorette party, then we encourage you to rent a party bus for the heavenly massage and spa. This is a bit hit for the women preparing for a wedding or a new baby arrival.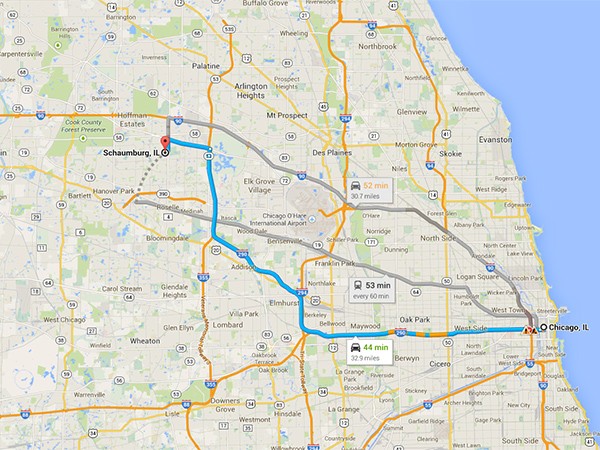 Are you having a party, birthday, or wedding? Limousines are no longer the ultimate dream. The trend is to rent a Party Bus – an exceptional bus ideal for noisy parties, birthdays, weddings, proms, stag or hen parties, and excursions. We offer a large selection of luxury vehicles. Choose a Party Bus in Schaumburg for any theme of the event at affordable prices.
About Our Party Buses Rentals in Schaumburg
Look at our catalog with iron beauties. We have collected the best models of top auto brands:
HERMES Party Bus – 36 passengers,
TIFFANY Party Bus – 36 passengers,
PHANTOM Party Bus – 40 passengers,
PEARL Party Bus – 30 passengers,
FASHION Party Bus – 34 passengers.
Our team offers a party bus rental in Schaumburg, IL, for any number of passengers. We have the most favorable rental conditions in the nearby area. We care about the comfort of our customers. So we carry out regular technical inspections of vehicles and provide dry cleaning of the interior after each order. Be assured that it is clean and safe.
For those who adhere to traditional tastes, we offer to hire extraordinary SUV limousines: 20-PAX Hummer H2, 25-PAX Pearl Hummer H2, and 20-PAX Infiniti QX56.
Schaumburg Party Bus Service Prices
Party bass is original. Limousines, huge jeeps, and even carriages with horses will not surprise anyone. Party bus sevices is a new word in the entertainment industry. You can be 100% sure – you can't imagine a more exciting and funnier celebration!
It will not cost you crazy money. Our policy is to provide dream party opportunities for everyone. To get quotes, contact the managers through the form on the website.