Outstanding Limousine & Party Bus Service at Competitive Rates!
Call Us Today for Quotes and Availability
630-383-4200!
Party Bus Bensenville by Emperor Limousine
Now some may say that Illinois may not be at the top of their list of places to see, but the fact of the matter is, Bensenville which is outside of the greater Chicago area and has a zip code of 60106, offers several things to do and see. And whether you are planning a party for a friend, an engagement party, bachelor party or work get together renting a party bus is a great investment. We know where to go, the sites to see, and we always make sure you, and your guests get home safely. With several things to do in the area we want to make sure that you have the right idea of what to expect, and if you are not from the area, then we know how to get you around town, no worries for you.
If you are taking a weekend with the girls you can get a party bus to take you and your friends or family to The Fashion Outlets of Chicago-Rosemont. These stores are all located in one location and the bus will drop you off, and pick you back up to take you to your hotel or dinner, whichever it is you ladies have planned. They are there to drive you safely from point A to B. Perhaps you have a group wanting to go to a concert or performance at one of the several theatres in the area, you will be able to eat, dance, drink and not worry about driving home.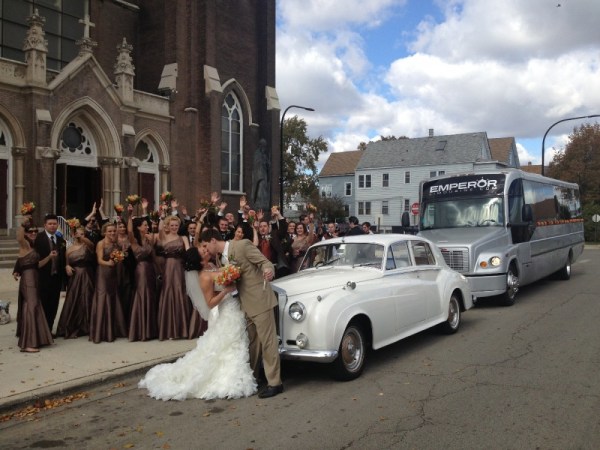 Why choose Emperor for your next Party
There are several reasons why people choose a Bensenville party bus. But more times than not we get individuals who want to party and have a good time with their friends and family and not have to worry about themselves or their guests drinking and driving. Regardless of your reason for visiting the area and needing the party bus in Bensenville, this is what we do and we are here to serve you.
As for the families we cater to families and children of all ages as well. If you are headed to the Dome Ball Park we can take a classroom of students, or a group for a birthday party at the ball field. There are very few restrictions as to who we can cater to on a regular basis. It is wise to give us a call at 630-383-4200 or check out our website for more information as to the rates, dates and our availability regarding party bus service in Bensenville.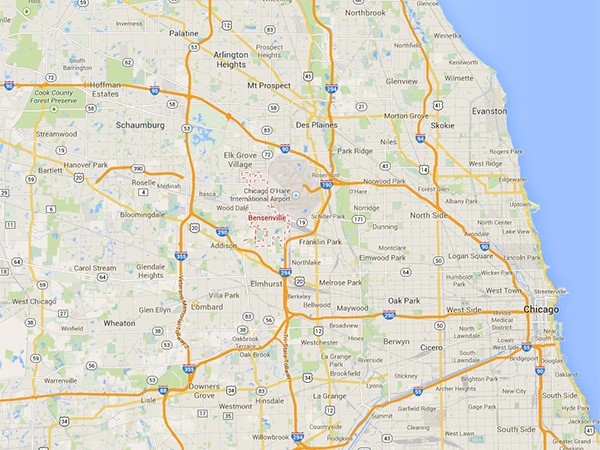 Want to have a great time and not think about who to drive? Hiring a driver with a real party bus in Bensenville, Illinois, will solve this problem! We offer a wide range of vehicles at competitive prices.
About Our Party Buses Rentals in Bensenville
Our team offers the best cars for your safe transportation to any nearby areas. In our garage for party bus rental in Bensenville, IL, you can find such extraordinary iron beauties as:
DIAMOND Party Bus – 40 passenger,
HERMES Party Bus – 36 passenger,
VISION Party Bus – 30 passenger,
TIFFANY Party Bus – 36 passenger,
PHANTOM Party Bus – 40 passenger,
ILLUSION Party Bus – 30 passenger,
TRIBE Party Bus – 30 passenger,
PEARL Party Bus – 30 passenger,
FASHION Party Bus – 34 passenger.
All buses are designed for large companies. You will be impressed by the designer's bright interior. Our team has thought of everything to the smallest detail. You can be sure of cleanliness and quality. After each order, cars undergo technical inspection and complete dry cleaning.
If you are not planning many people at the party, you can book an SUV limousine at your service: 20-PAX Hummer H2, 25-PAX Pearl Hummer H2, and 20-PAX Infiniti QX56. Each can accommodate a couple of dozen people.
Bensenville Party Bus Service Prices
We are always at the top of the best companies among party bus services thanks to the following principles:
affordable costs of services;
high quality of handling and staff work;
first-class cars.
We keep up with the times, so you do not have to look for the nearest office. You can order a party bus in Bensenville from home or on the way to work, and our managers will contact you at a convenient time. To get quotes, Just put the following information in the form on the website:
your name;
available contacts (email & phone number);
the best time for a call;
the desired number of passengers;
type of the event.
We are ready to make your event unforgettable. You can trust our experience and professionalism. Do not miss your dream holiday – everything will be perfect with EmperorLimousine!