Outstanding Limousine for Quinceanera Events at Competitive Rates!
Call Us Today for Quotes and Availability
630-383-4200!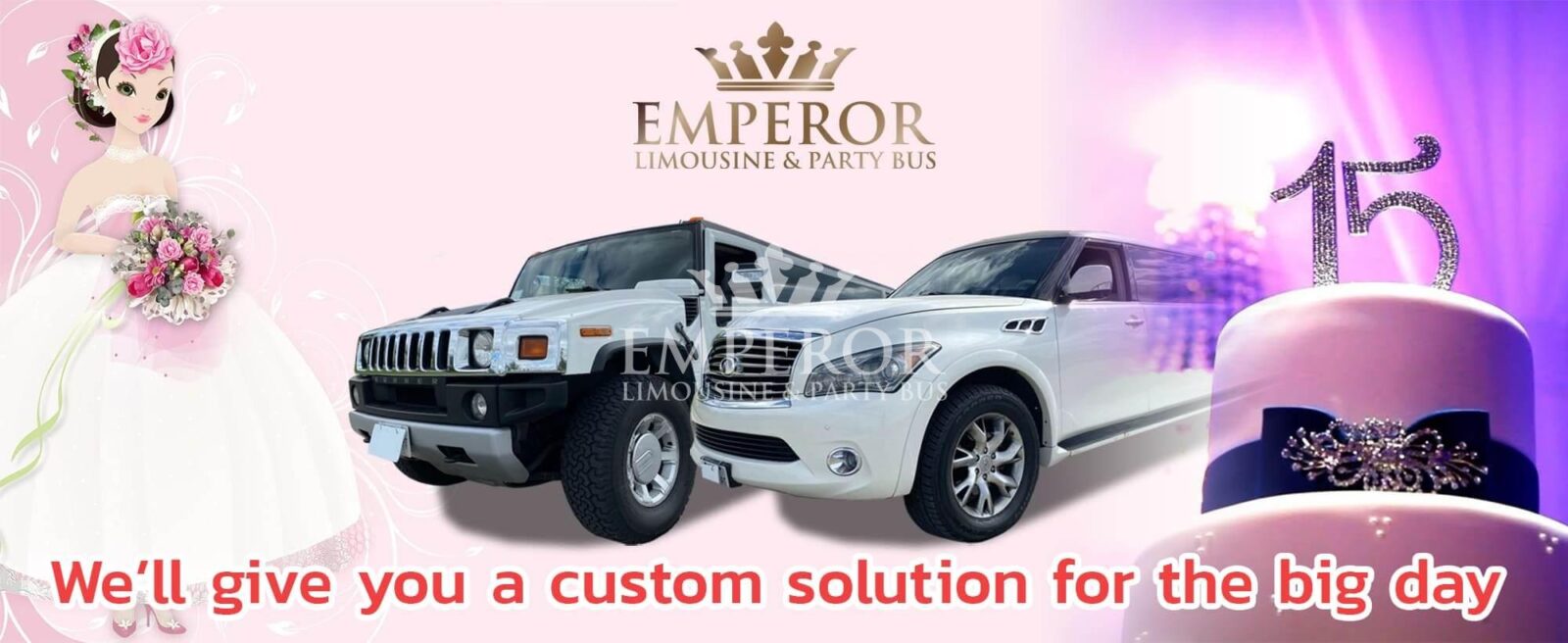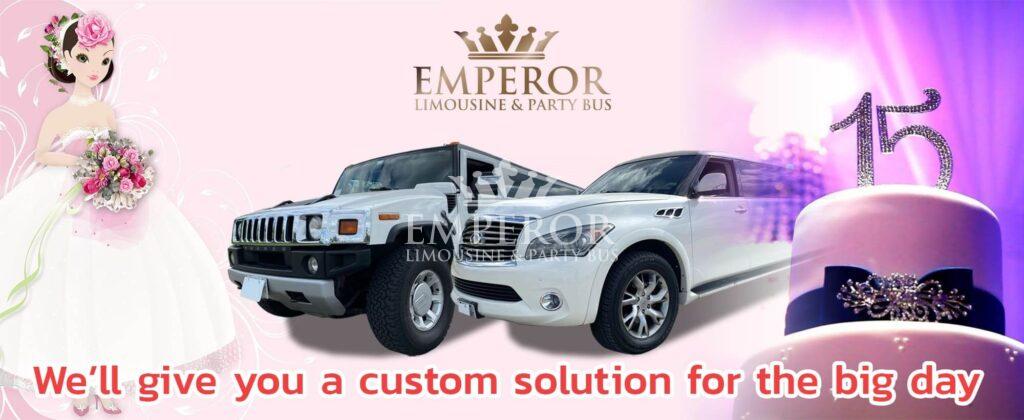 Are you searching for the top Chicago quinceaera limo services? Imperial Limousine is your best bet! As a Chicago-based business, we specialize in delivering luxury transportation for any event.
At Emperor Limousine, we're happy to offer limo services at prices that are fair and that meet your specific needs. Our professional drivers are nice and know their way around the city. They will make sure you get to your destination safely and on time.
For those organizing a quinceaera party in Chicago, limo rentals are the ideal way to add a touch of luxury to the event. We provide a variety of vehicles to pick from, including elegant limos that will make you feel like royalty on your special day.
Types of Limos Available for Rental
There are several types of limos available for rental for a Quinceanera celebration, depending on the needs and preferences of the family. Some of the popular options include:
Stretch limousines: These vehicles are the most popular and traditional option for celebrations. They are luxurious and spacious, offering plenty of room for the Quinceanera and her guests.
Party buses: Party buses are another popular option for a Quinceanera party. These vehicles are designed to provide a fun and festive atmosphere with music, entertainment, and refreshments on board.
Hiring a limo rental service for a Quinceanera is a popular choice for families who want to make the event even more special. A limo adds an element of luxury and sophistication to the celebration, making the young woman feel like a true princess on her special day. A limo rental service also gives the Quinceanera and her guests a safe and reliable way to get to the event, making sure that everyone gets there on time and in style.
Emperor Limousine lets you choose from a variety of vehicles to meet the needs of the party. These vehicles typically include stretch limos, party buses, and other luxury cars that can accommodate large groups of people. The service also has professional drivers who know how to get around the city and make sure everyone has a safe and comfortable ride.
Call to book your corporate limousine.
(630) 383-4200
Questions to Ask Before Booking a Limo Rental Service
Before you hire a limo, you should ask the following questions to make sure everything goes smoothly:
Is the vehicle available at the date and time of my event?
What type of limo is available, and how many people can it accommodate?
Is the driver licensed and experienced in driving in Chicago?
What are the pricing and payment terms, and are there any additional fees?
Is the limo rental service insured, and what safety standards does it follow?
By considering these factors and asking the right questions, you can choose a reliable and reputable limo service in Chicago for your Quinceanera party.
Preparing for the Day of the Event
Make sure that everything is ready for the Quinceanera. This includes:
Preparing a schedule for the event and sharing it with the limousine rental company.
Ensuring that everyone who will be traveling in the limo is dressed appropriately and ready to go on time.
Bringing any necessary items, such as refreshments or decorations, for the limo ride.
Providing clear directions for the pickup location and destination.
Tips for Enjoying
To fully enjoy your Quinceanera day, consider the following:
Dress Code. Ensure that everyone who will be traveling in the limo is dressed appropriately. Dressing up in formal wear adds to the experience and creates a more luxurious atmosphere.
Music and Entertainment. Prepare a playlist of your favorite songs to play during the limo ride. You can also bring along entertainment such as games or karaoke to keep everyone engaged and entertained.
Refreshments and Snacks. Consider bringing along snacks and refreshments to enjoy during the ride. This could include non-alcoholic beverages and light snacks, such as fruit or cheese.
Photo Opportunities in a limousine. Take advantage of the photo opportunities that a limo provides. The interior of the limo is typically well-lit and spacious, making it a perfect backdrop for memorable photos.
After the Quinceanera Limo Rental Service
Once the Quinceanera party is over, there are a few things to take care. Here's what to do:
Returning the Limo. Ensure that the limo is returned to the rental company on time and in the same condition that it was received. Follow any instructions provided by the rental company regarding the return process.
Expressing gratitude to the Chicago limousine rental company. Take a moment to express gratitude for providing a wonderful service. This could be in the form of a thank-you note or a verbal expression of appreciation.
Leaving reviews and feedback. Leaving a review or feedback about your experience can help others make informed decisions when choosing a service. Share your positive experience and highlight any exceptional service that you received.
So if you're looking for cheap limousine services in Chicago, look no further than Emperor Limousine. We are the local experts in luxury transportation, and we're here to make your special occasion one to remember!
Call Emperor today.
(630) 383-4200