Outstanding Wedding Limousine Service at Competitive Rates!
Call Us Today for Quotes and Availability
630-383-4200!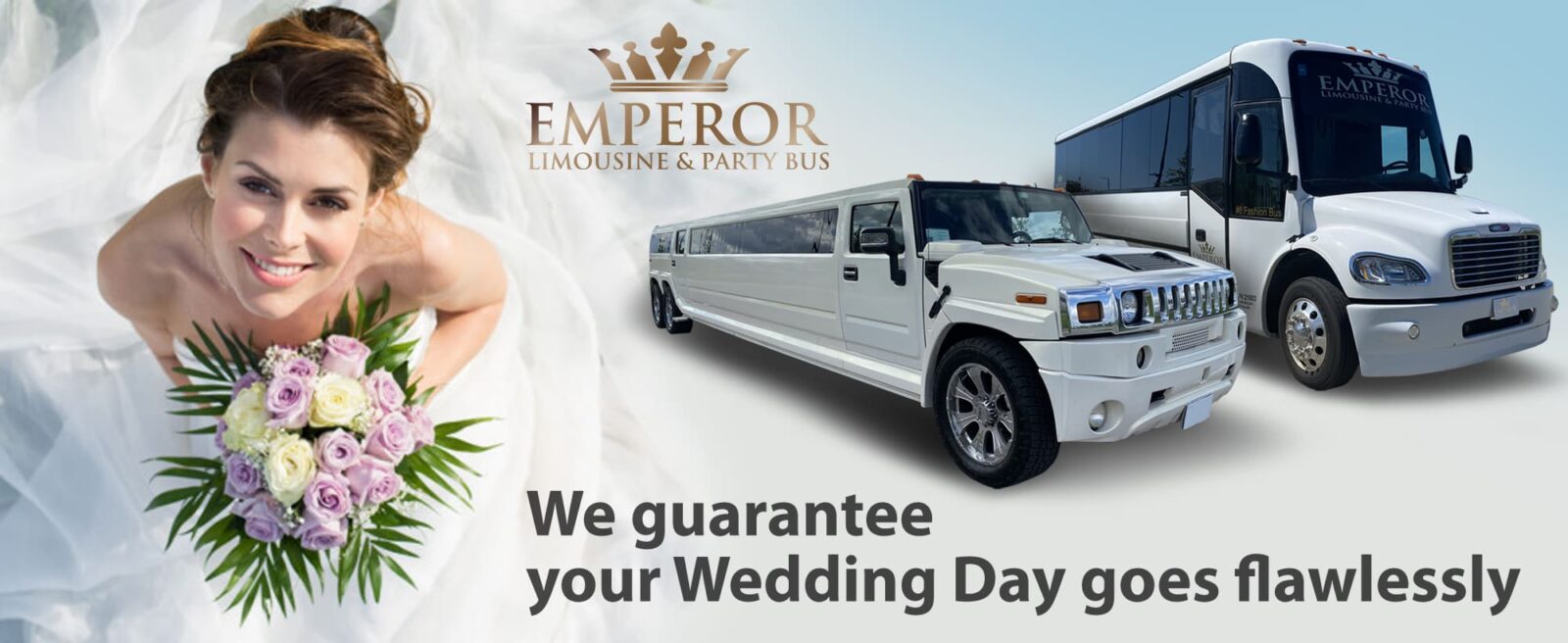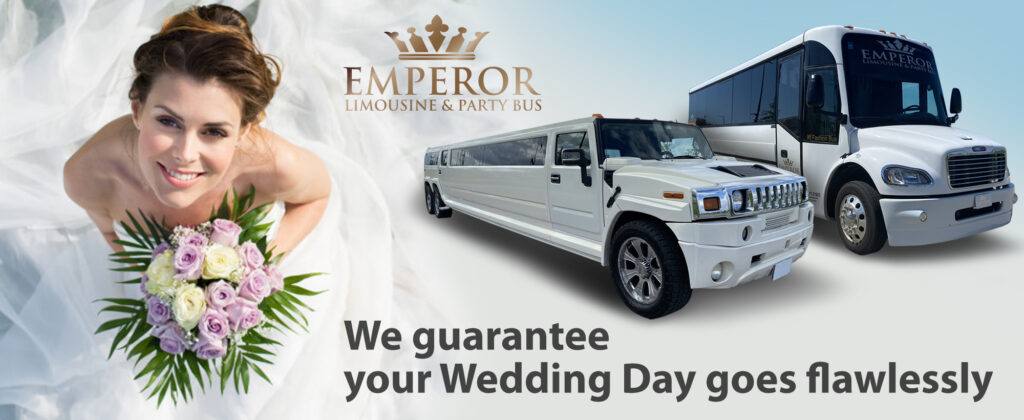 Agree that a wedding is one of the most important days in the life of any woman and man. Sometimes they start preparing for this event several months in advance. Some spend the first preparations a year before the celebration.
An indispensable attribute of a wedding is a car. Of course, the best option is considered a stylish and luxurious limousine. We are pleased to offer wedding limo service in Chicago, Illinois, and the nearby area.
With us, you will be able to get the full range of services you need. Our mission is to make your wedding unforgettable, enjoyable, and stunning. Trust us, and we won't let you down!
Our fleet of limousines for wedding day
If you have decided to rent a limo for a wedding day in the Chicago area, IL, then you need to choose the right vehicle.
Our fleet includes several luxury limousines with seating for 20 or 25 people. These cars are unique because they are based on Hammer and Infiniti. It makes the vehicles beautiful, roomy, comfortable, and well-equipped. Your arrival at the wedding in such a limousine will not remain without attention.
Call to learn more!
(630) 383-4200
Why do you need to rent wedding limousines in Chicago?
There are several reasons to use wedding limo rental in Chicago.
The clients greatly appreciate our services, and they leave positive reviews and quotes because we work hard to make your celebration unforgettable.
Luxury Limousines. Our fleet is a matter of our pride. Only some have such cars. Therefore our clients are always happy to spend their holiday in one of our limousines.
The filling of the cars. You will have everything you need for your wedding. It's not just a roomy limousine with comfortable couches. It is an audio system, sound system, refrigerators, a table, and external decorations according to the celebration and your wishes.
We can prepare champagne glasses, ice, soft drinks and much more. If necessary, we are ready to offer a red carpet for your magical exit from the luxurious limousine to the place where you will celebrate your wedding.
Our professional driver will always be near you. You can make as many stops before church or restaurant as you want or you need. There are no restrictions. It makes limousine rental services much more cost-effective than cabs, regular buses, and minibus rentals.
Wedding limo Amenities
In our company, you can order a limousine for a wedding party and cars for bachelor and bachelorette parties. They are decorated and equipped following the wishes and requirements of customers. It allows the creation of the ideal conditions for the celebration.
Our SUV limousines have several advantages because you can sit inside, stand, dance, and sing on the road. A pole dance floor, high-quality sound system, light and sound system, and the ability to play your music will make your trip unforgettable. Chilled drinks and snacks to suit all tastes are at your disposal. It's not just a limousine. It is a disco, a bar, a karaoke, and a comfortable car simultaneously.
In such a limousine, you are sure to have an unforgettable time.
Call to learn more!
(630) 383-4200
Wedding Packages to Match the Occasion
You only deserve the best wedding packages the industry can offer. That is why at Emperor Limousine all of our wedding services come with the following amenities, at no extra cost:
Professionally detailed party bus on the outside & inside
Licensed, courteous chauffeur that will ensure a perfect wedding transportation
All of our chauffeurs are uniformed, wearing a golden vest & a tie, black pants & shoes, and a white shirt
Color coordinated decorations on the outside of the party bus
Just Married Signs on the party bus after the ceremony
Red Carpet Service with Champagne toast in front of the church
Complimentary assortment of ice, water, and soda for refreshments
Complimentary liquor wet bar of beer & Champagne (You're welcome to bring additional beverages on board)
We provide you with Champagne flutes & glasses
Unlimited Stops and Mileage so you can go where ever you'll need to with no restrictions
Written contract to guarantee your vehicle for the day and timeframe of your wedding
Email and phone confirmations to ensure that complete details are in place for your special day
On-Time Guarantee for all of our wedding packages! If we are late more than fifteen minutes for whatever reason, your wedding package will be completely FREE!
How much does it cost to rent a wedding limo in Chicago?
To find out the exact cost to rent a limo for a wedding, you can contact our managers or fill out a special form on our website.
The price depends on several factors. It is the rental time, the number of cars, the chosen model, the filling of the limo, and additional services. We are ready to make maximum efforts so that SUV limos will completely correspond to your requirements and expectations. Call us or come to our office, where we will discuss all details and conditions and tell you the service rates and prices to hire a limo. And we will take care of all the preparatory work.
Do not doubt that you will be pleasantly surprised by the cost of renting. It's definitely cheaper than ordering several cab cars. And more convenient than using your vehicles for weddings and other events.
We offer low-cost limousine service in Chicago because we do not rent our cars. We own them. Due to this, our prices are affordable and pleasant with high-quality service and a wide range of services.
Do you want a chic and stunning wedding? With our SUV limousines, it's easy and simple! Order the car and the necessary services, and we'll do the rest! After all, our main task is to make your wedding unforgettable!
Wedding Limo Service Customer Gallery
Please take a look at recent photos of our wedding customers below.
Recent Wedding Customer Videos
Take a look at a couple of recent wedding limousine service videos in Chicago. We would like to thank all of our brides and grooms for recently using us as their wedding limo service provider!
Recent Customer Thank You Cards