Outstanding Limousine & Party Bus Service at Competitive Rates!
Call Us Today for Quotes and Availability
630-383-4200!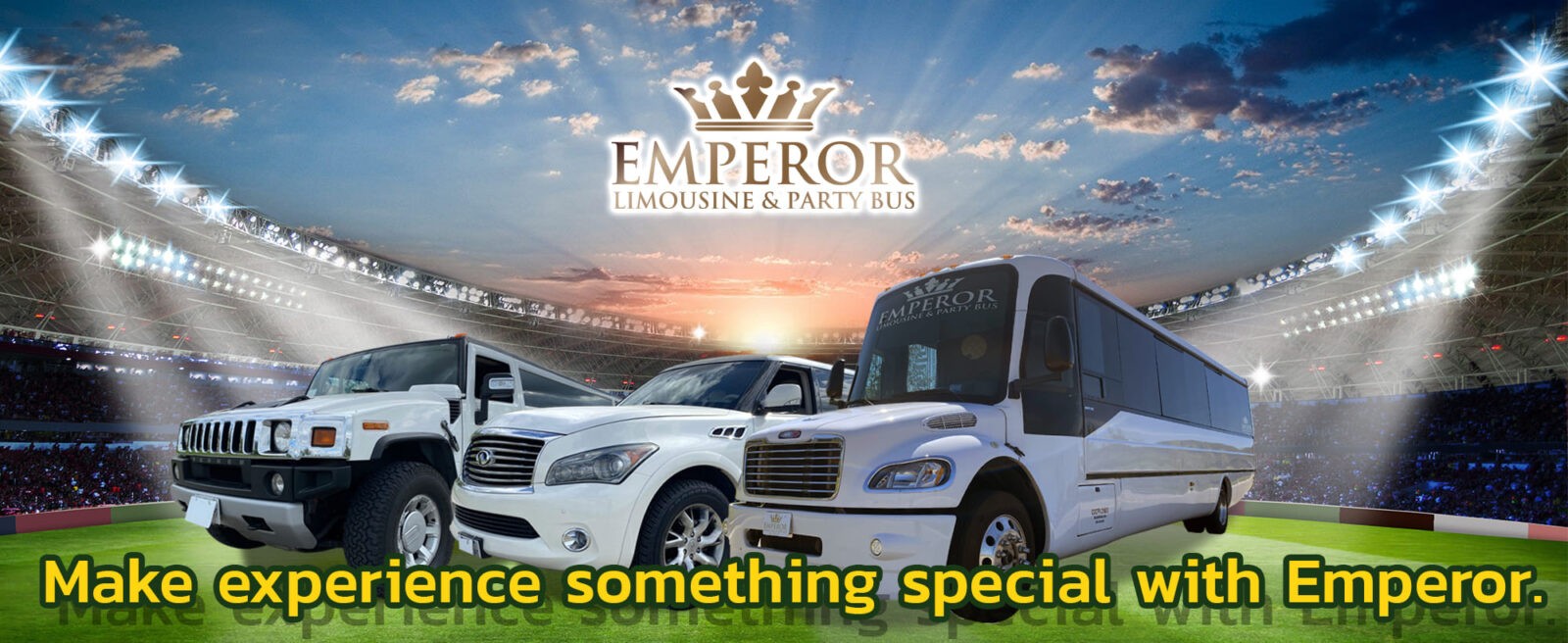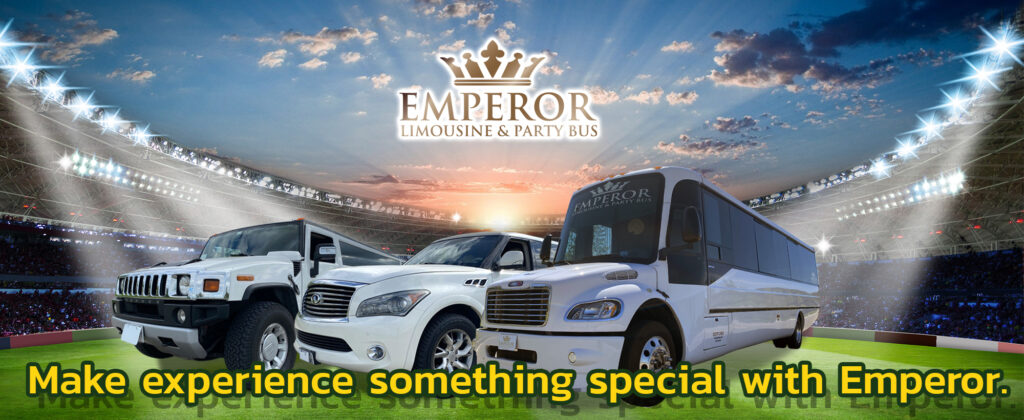 Sporting Event Limousine & Party Bus Rental Service
Yeah, you're going for the game, but really, you're going for the experience. Make that experience something special with a luxury sporting event limousine from Emperor. You get to have the time of your life at the event, and you get a ride to and from that makes the entire day just that much better.
Limousines for any sporting event.
Call to check availability for the day of.
(630) 383-4200
A small addition to any ticket cost.
You're already spending money on the ticket – as long as everyone chips in, you can add just a few dollars to that ticket price and easily get luxury transportation.
Our prices are low not because our limos and party buses are of poor quality – quite the opposite, in fact. They range from brand new to just a few years old, they're equipped with every amenity you could imagine (explained further down the page), and they're constantly inspected to make sure they look good and are mechanically sound.
With this low addition to the ticket cost, you can save yourself a lot of hassle…
No hassles of finding a parking spot or paying for parking
No annoying post-game traffic (even if there is… hey, you're in a limousine)
No coordination necessary – instead of trying to find each other at the game, just meet somewhere and pile into the limo
Our sporting events limousines hold anywhere from 10 to 30 people. No matter how big your party is, we have the perfect match for you. And our fleet is diverse – Cadillac, Lincoln, Infinity, Ford, and Hummer – so you get a limousine that you really like.
Call a booking agent today. We'll let you know which vehicles are available on the day of the big game, and if you'd like, you can even come to our offices in Addison and take a look before making your decision.
We know sports.
Call Emperor to get your limo today.
(630) 383-4200
Our limousines are right for sporting events
Traveling in a sporting event limousine or party bus is cool in itself, but traveling in the best one possible is a whole different ball game. Ours are the best of the best – when you ride in one, you'll feel like a king before and after the game… even if your team loses. (God forbid!)
Stocked with beer, water, and soda to get you in the right mindset. If you'd like any particular drinks or snacks, just let us know and we'll include them.
Surround sound speakers and subwoofers to get you amped up. After all, if you're not the loudest one at the event, are you even there?
LED light shows and lasers to get even more amped up.
Roomy, leather seating that's comfortable, but firm enough to not put you to sleep.
Professional chauffeurs who are always polite, dressed in crisp, tailored suits, and on time so that you make it to the game whenever you want to.
Pickup and dropoff whenever you want – feel free to celebrate a bit after the game is over. We don't mind.
Anything you want, really. If you have any special requests for the limousine aside from your favorite snacks and drinks, just let us know and we'll make it happen. It's our job to make you happy and make sure that game day is truly memorable.
Get the best for game day.
(630) 383-4200
The sporting event party bus price is all inclusive – no surprises!
When you call us, tell us what you're looking for, and we'll give you a firm, set-in-stone quote. This quote will never change, and everything that we described above is included.
You focus on getting yourself ready for the game. Study the other team. Pick out your gear. When you're ready to go, just walk out the door and into our luxury sporting event party bus in Chicago area. It's that simple.
Getting a luxury experience doesn't have to be difficult or expensive. With Emperor, you get an elite vehicle with the service to match is. Please call us today so we can show you what we've got.
Call today to book your sports limo!
Cheaper than you think.
(630) 383-4200