Outstanding Limousine & Party Bus Service at Competitive Rates!
Call Us Today for Quotes and Availability
630-383-4200!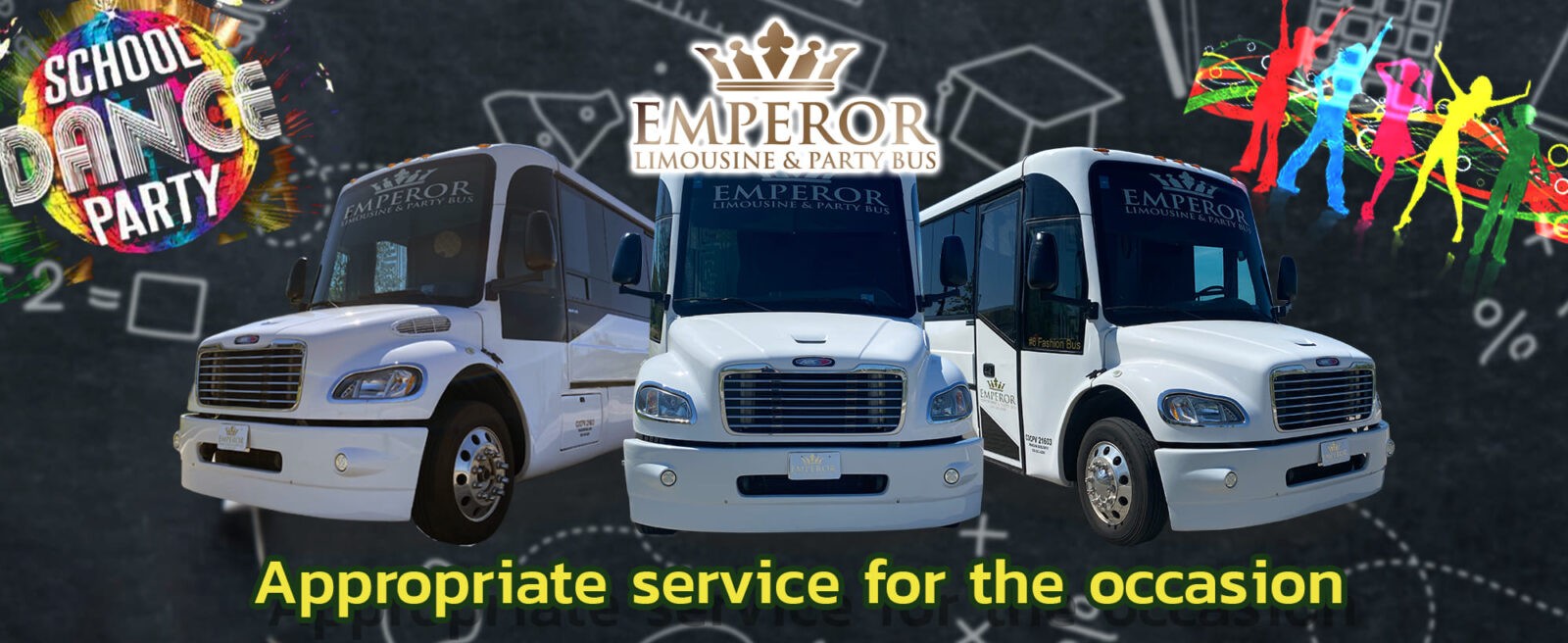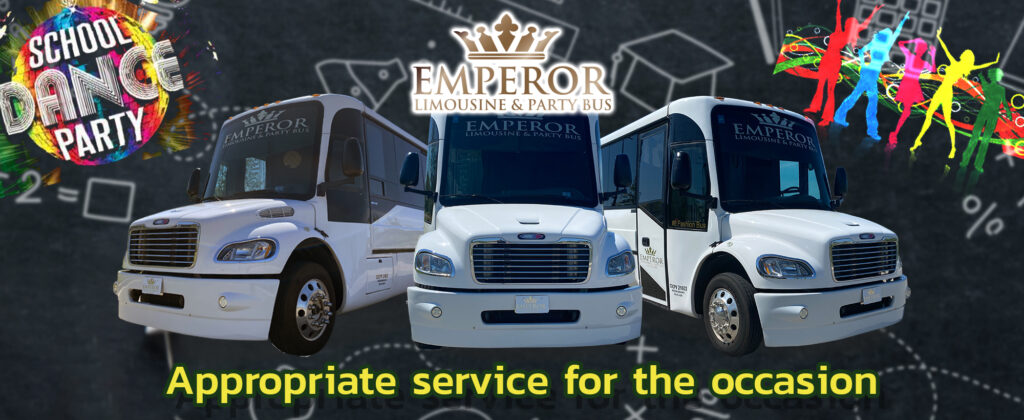 School Dance Party Bus & Limo Service in Chicago
Finally got a group together for prom or any other school dance? The next step is picking your ride. Your only get to experience prom once – make sure that when you get your school dance party bus, limousine, or town car, you get one that genuinely adds to the experience.
We don't exaggerate when we say that our fleet is substantially better than our competition, and on top of that, we're cheaper than them, too. You'll fall in love with our rides, and your prom night will be the best it can possibly be.
We've been doing proms for 8 years.
Call us to reserve your ride.
(630) 383-4200
Everything is clean, fresh, and flawless. No stains (gross) or anything of that nature, ever. We inspect our vehicles from head to toe after every client rides in one to make sure that they're free of dirt or imperfections.
Besides that, all of our party buses are either brand new or just a few years old, so you get the "new car" vibe, and never the "this seems old" vibe.
Don't skimp on prom transportation.
Get the best for the cheapest price, guaranteed.
(630) 383-4200
Appropriate school dance party bus rental service for the occasion
C'mon now… you can't go with just any vehicle. You have to roll up in one that turns heads. And aside from that, you want to have a blast when you're riding in it – this is no ordinary car ride. It's the ride to your prom.
The outside
If you get one of our limousines, the outside will be a pristine white. The paint will shimmer, even at night. Everything will be spotless… our limos look like the same ones that movie stars get around in.
Party buses maintain the same flawless, porcelain white coat, and on top of that they have jet doors. These are the same doors that you see on those insane Italian sports cars. (Some of our limos have them, too. Just ask us.)
But the inside is where the fun really begins.
The inside
Let's start with the seating, because that's the most basic aspect. No matter how big your group is, we can hold you comfortably – our fleet contains limos that can hold from 10 to 24 people. It's one of the largest in Illinois.
If you're bigger than that, we can still hold you guys – our party buses hold up to 30 people. That's enough for 15 different couples. Okay… enough of the basics.
Open the door. All of the seats are rich, luxurious leather. The seats themselves are roomy, but at the same time, also cozy enough so that you and your date can get as intimate as you'd like.
We'll have a few fully-stocked coolers for you that contain ice-cold water and soda. If you have any particular requests, just let us know ahead of time and we'll stock the cooler to your pleasing.
No limo ride would be complete without music. Our sound systems take music to the next level. The systems have all been custom installed – we don't do generic like the other guys do. Limos can hold quite a few speakers, and our speakers are the best that money can buy. You (and your date) will be shocked at just how loud things can get, and your group can start partying even before you arrive.
All of this would be pretty good alone… but you know what else we have? Lasers and light shows. They cover all of the walls, as well as the entire floor and ceiling. It's like you're at a rave, and coupled with the elite sound system, you may as well be.
like a child?
We don't do that. You'll get the exact same respect and professionalism that the executives who rent our limos get. It's just how we do business.
Picture the limousine service that movie stars and CEOs get. You and your group will be treated just like that. Doors will be held for you, you'll be addressed by "sir" or "ma'am", and rest assured that your chauffeur will look the part – an all-black, tailored, pressed suit every single time.
Executive service for prom goers
Call today to claim your ride
(630) 383-4200
Parents, rest easy. We're the safest.
We understand that you're trusting us to drive your kid around, and even though that he or she is older now, that's still a big responsibility. We want to make sure that you rest easy while your kid is going to and from prom.
All of our chauffeurs are CDL licensed to carry passengers. We hold them to the highest standards possible in both how they act and how they drive. As we said above, we treat your kids like we treat our highest profile clients – respect and safety are paramount. The driving is always smooth, and the drivers are never distracted. We have never had a complaint against our chauffeurs – the only comments we've received have been positive, thanking us for being so careful and courteous.
In addition to that, we have mechanics on retainer who have only one job: inspect the vehicles. We make sure that each one is mechanically sound before letting it out onto the road.
Safety, affordability, and luxury.
Choose Emperor for your prom night.
(630) 383-4200