Outstanding Limousine for Corporate Events at Competitive Rates!
Call Us Today for Quotes and Availability
630-383-4200!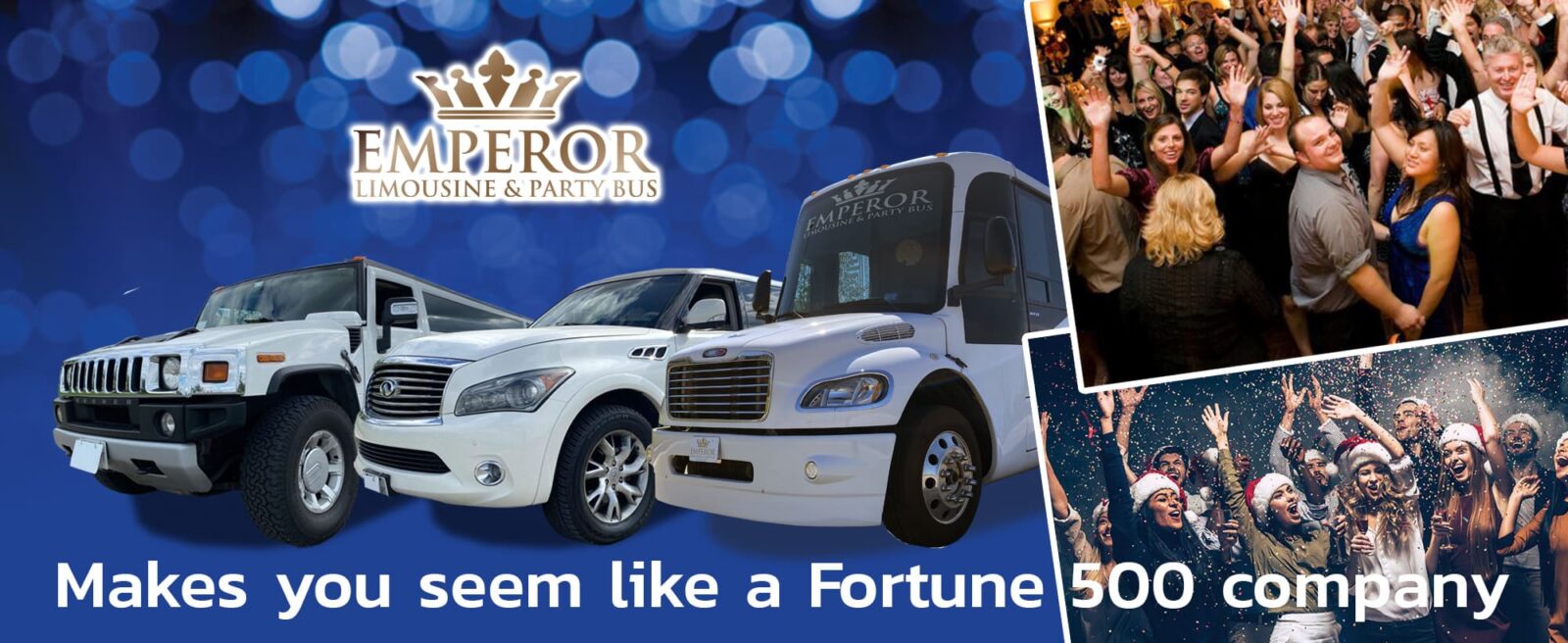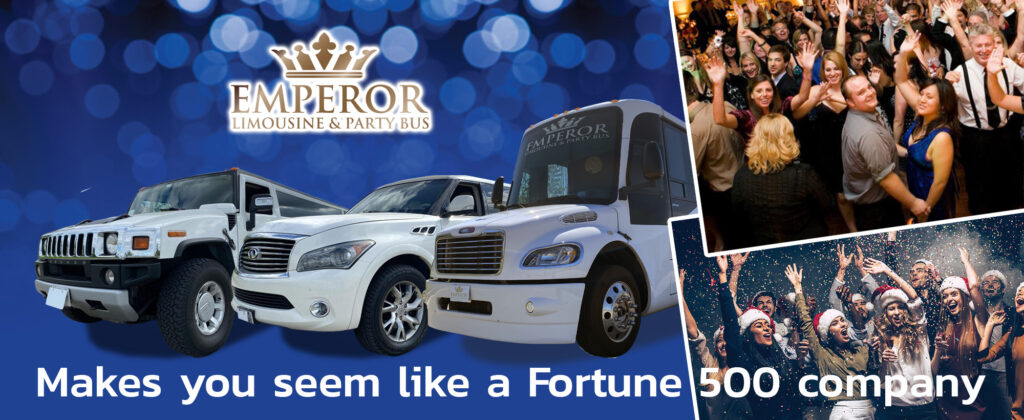 Corporate Limousine in Chicago
Start with a corporate limousine that has all of the professional amenities you could ever want – leather seating, stocked coolers, etc. – as well as the service that makes you seem like a Fortune 500 company that has the budget to match. Then, when you're ready to get casual, pop some champagne from the coolers, start the LED laser light show, plug your phone in, and put some tunes on.
Whether it's casual or formal, Emperor does business better.
Our Corporate Limo Fleet
What's inside each limousine for corporate events?
We take pride in our fleet. No vehicle is left behind – each and every limousine for your corporate events contains all of these amenities. No exceptions, and you can even browse the entire fleet by dropping by our offices in Addison any time, Mon – Sat.
Flawless interiors – unlike other limo companies, we do not tolerate any imperfections on the insides of our vehicles. No ripped seats, broken speakers, etc. If you need to impress a partner or potential client, our fleet will do exactly that.
Vigorously cleaned – after every client, our professional cleaners turn the vehicle upside down to ensure that everything that's unwanted is removed.
Rich, comfortable leather seating – but not too comfortable. You'll travel in style and comfort, but you won't "sink into" the seats and get drowsy. You're comfortable, but alert.
Ice-cold drinks – water, soda, beer, and champagne on ice. It's on the house.
Sound systems to set the mood – one of the best parts about our limousines is how crisp the sound is. Plug in anyone's phone and play a track – you'll be surprised audio can sound this good.
LED light shows and actual lasers – custom-made exclusively for Emperor, just flip a switch and turn the limousine into a corporate party.
Anything else you want – it's our job to make you happy. Tell us anything you need and we will make it happen. We're good like that.
Call to book your corporate limousine.
(630) 383-4200
Professional limo rental service that meets the budget
If a business were to blindly spend money on luxuries, it wouldn't be running for long. But at the same time, businesses need to get the professional corporate limo service they deserve – established ones can't be skimping on products and not getting what they need.
We recognize all of this. We're businessmen ourselves. We've been operating since 2008, and since then, we've quickly grown to be one of the largest limo companies in Illinois.
We've been able to do this because we combine affordability with service. Let's start with service, and then we'll tell you how on earth we can quote something so high-class at such a cheap price.
The corporate limousine rental service is everything that you'd expect, and then some. Our booking agents are polite, and will always try to match you with the perfect package – not sell you on unnecessary amenities. Once you're inside the limousine, everything is pristine, and the chauffeurs are true professionals that will accommodate every need or request you have.
We're able to offer everything so cheaply because we own everything. All of our staff is in-house, and we hold all of the titles to our vehicles. This means there are no markups on middlemen or third parties… and those savings go directly to you.
Call today and speak with an agent. We'll match you with the perfect corporate limousine or town car for your event, and at the end of it, you'll be happy you went with Emperor.
Limousines, service, and affordability.
Call Emperor today.
(630) 383-4200