Outstanding Limousine & Party Bus Service at Competitive Rates!
Call Us Today for Quotes and Availability
630-383-4200!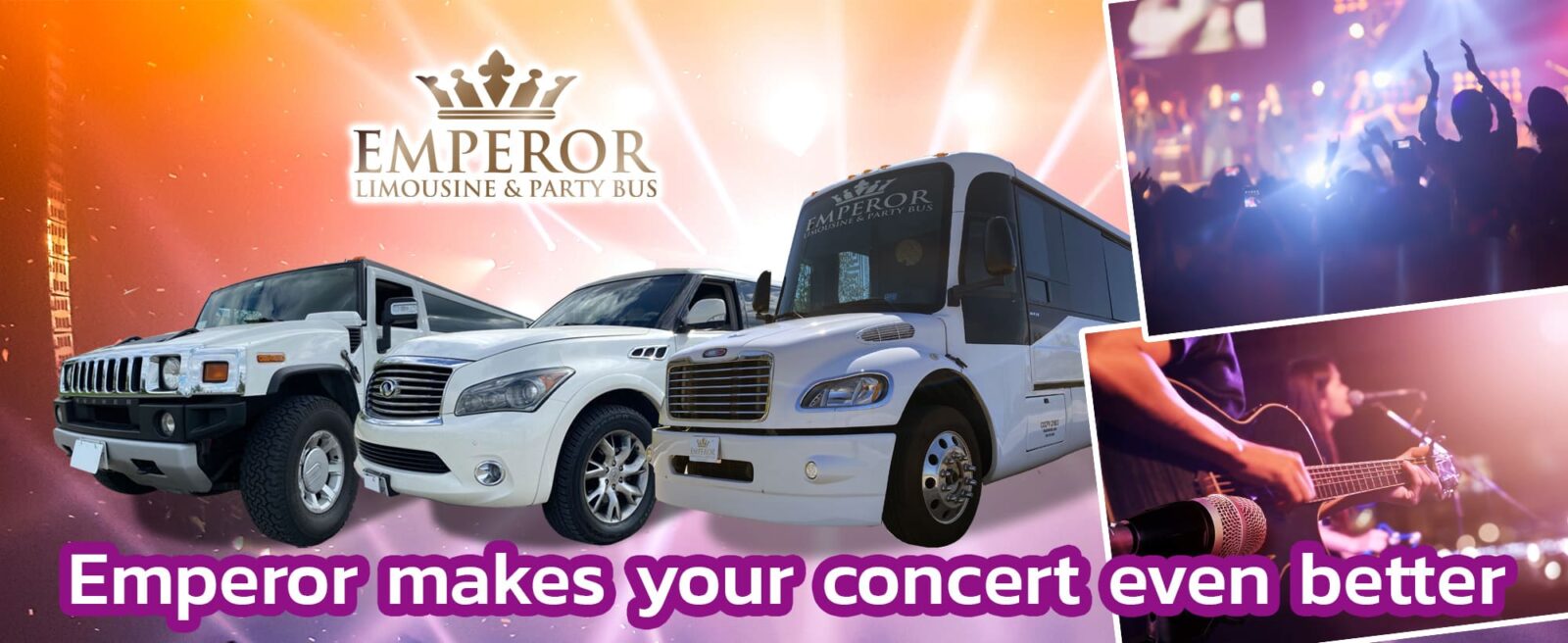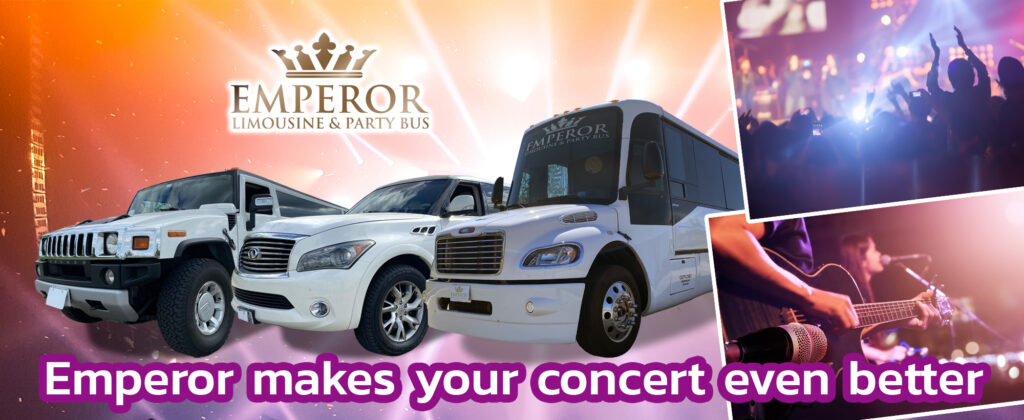 Concert Party Bus & Limo Rentals
Ready to turn the night of your next concert into something even better? Hop into a concert limousine from Emperor Limousine. Ride in luxury to and from the show, all while blaring your favorite tracks on our top-of-the-line sound systems.
Book your concert limousine today!
(630) 383-4200
Emperor makes your concert even better
The most exhilarating part of any concert is listening to the band or artist perform your favorite songs. We can all agree on that. But you know what? Going to and from the concert in a limousine packed full of your friends while listening to them is a close second.
On the way there, you can "get ready" with our complimentary beer and champagne. You can play your favorite tracks from the artist who's performing, and if it's a concert where you'll be dancing, you can hydrate. Because hey, safety first.
Then, you go to the concert and have a blast. (When was a concert ever not fun?)
On the way back, instead of fighting other concert-goers for a taxi, or painstakingly driving yourself home and dealing with traffic, you just give us a call and we'll pull right in front. You and your party pile into the spacious limousine. You can play your favorite songs that the artist or band just performed, and when we drop you off, you've had a great night.
Smaller, less established companies skimp on the sound in their limousines. They might have decent interiors… but the sound is comparable to playing something right off of your phone.
We don't believe in that. We want to give you the concert experience. Except instead of standing or sitting in a crowded venue, you'll be sitting on our comfortable, rich leather with plenty of room to move around.
No one does concerts better than Emperor!
(630) 383-4200
Flat rates – very affordable
No matter how big your party is, we have a vehicle that won't run you dry. Our limousines range from just 10 passengers all the way to 24. Get your group together and break the cost down – once everyone chips in, we think you'll be surprised at just how cheap our concert limousines are.
On top of that, you save on gas, and if you all were planning on driving in separately, you save on parking. A limousine from us is a luxury without the luxury price tag.
To get these cheap prices, we never compromise on features or service.
Pristine, glimmering white coat of paint on the exterior so that when you roll up, people notice
Only the best chauffeurs – trained to drive smoothly and of course, dressed in a crisp black suit to complement the luxury vehicle
LED light shows and lasers to get you psyched for the show
Custom sound systems that were basically built with concert-goers in mind
Complimentary beverages
Consistent vehicle checkups to guarantee your limousine runs smoothly
Here's what else you get:
Free pickup and dropoff
Friendly booking agents who will help you select the right limousine for your party
Free tours of the fleet (stop by our offices in Addison anytime Monday through Saturday if you'd like to take a sneak peek)
Price matching – if another company somehow offers you a lower price on a similar limousine, just come to us and we will match the price or beat it by a wide margin
Emperor is the clear choice.
Cheap and luxurious. Call now!
(630) 383-4200