Outstanding Limousine & Party Bus Service at Competitive Rates!
Call Us Today for Quotes and Availability
630-383-4200!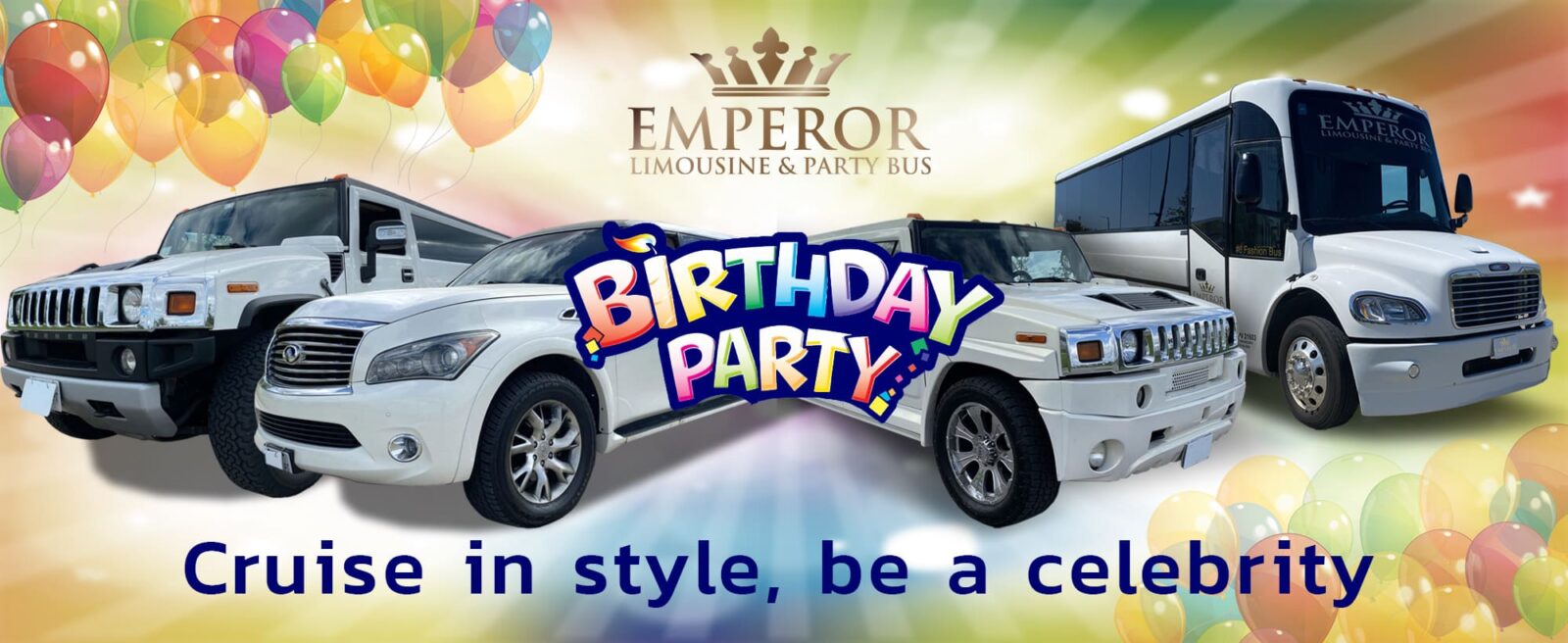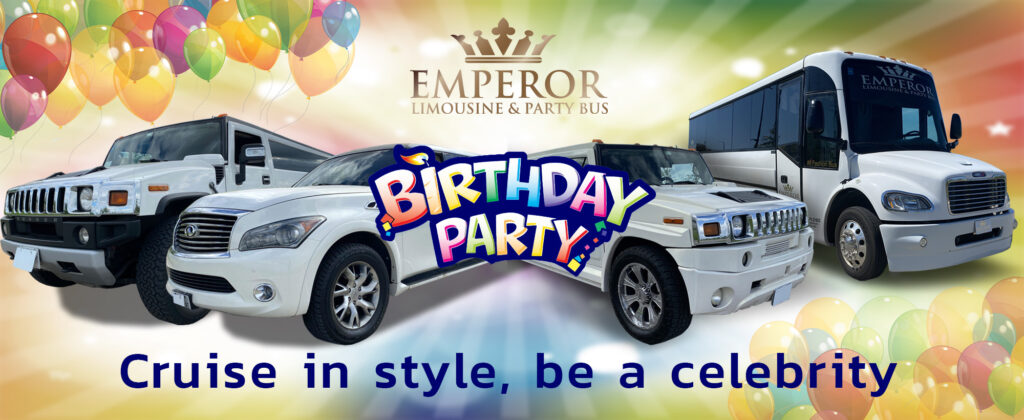 Birthday Party Bus & Limousine Service in Chicago
Your birthday is coming up? Or it's not… but you want to have a birthday-like experience with either clubbing or bar hopping anyways? Make the night more than memorable with one of our party buses or limousines. They were built for partying.
Call to create a truly memorable night.
(630) 383-4200
About Our Ridiculously Fun Fleet
Chicago, Naperville, Marionette Park, Schaumburg… if you're anywhere in Illinois, our party buses and limousines can reach you. Like we said above, our fleet is literally built for partying – here are just a few of the features inside each and every party bus and limousine…
Some of the highest quality sound systems that money can buy – have someone plug in his or her phone and go crazy in between stops
Crazy LED light shows that cover the walls, ceiling, and floor
Actual lasers to take care of the space in between the walls, ceiling, and floor
Between the music and the lights, our vehicles are basically clubs on wheels
Luxurious leather seating – comfortable and roomy but cozy enough to give you that intimate vibe
Ice-cold coolers fully stocked with water, beer, soda, and anything else you request
Vehicles that can hold anywhere from X to X passengers – no matter how big your group is, we can accommodate you
Seriously though, words don't do our fleet justice. Take a look at the pictures below, or call us at (630) 383-4200 to schedule a meeting (we're based in Addison) and see them in all of their glory.
Why settle for less?
You could settle for an older limousine/party bus. But we really don't see any reason to.
Older limousines and vehicles just aren't as good. They don't have as advanced of technology, they have ripped upholstery, broken speakers, that weird smell… you get the picture.
Ours, on the other hand, are all either brand new or just a few years old. They have the newest technology. Both the insides and outsides look like something out of a music video, and on top of that, we take very good care of them to make sure that when you enter, it seems like you're the first one to ever ride in it.
Or, you could settle for a rented limousine/party bus. But again, we really don't see any reason to.
Lots of limo "companies" are actually just middlemen. They take your order, call up their suppliers, and tell them to send a vehicle. This means they have no idea what condition the vehicle will be delivered in – and yep, you guessed it, the condition is usually subpar, or even well under it.
Because we own all of our vehicles, we're able to ensure that they're immaculate from head to toe for every single client. We have mechanics working on them every single day to make sure that they're mechanically sound. You get the best possible ride, period.
Cadillac, Hummer, Lincoln… whatever your preference is, we have it. Call today to learn about our dozens of different models for limousines and party buses
Go With The Best.You Deserve It. (630) 383-4200 Cruise in style, be a celebrity
Look… we're not saying that traveling in one of our limousines for your birthday party or bar crawl will literally make you a celebrity. But when you step out of one, people will think that you are one, and you'll definitely feel like one.
Here's why: all of our vehicles are nothing short of pristine. All come with a glistening pearl white coat that shines even in near-darkness. Our party buses have jet doors – you know, the ones on Lamborghinis and Ferraris – and because each vehicle has multiple doors along the side, you can all flood out to each destination at the same exact time. We think that's pretty cool.
Basically, what we're trying to say is that our party buses and limousines will turn heads.
Cheaper than you think.
We like to think that we have cheap limos and cheap party buses. Consider how much money you spend on a taxi, Uber, or Lyft after a night out.
What's that number? Is it substantially less than $30? Because all of our limos and party buses can be rented for birthdays, clubbing, or bar crawls for right around $30 per person. That's the whole night – both pickup and dropoff.
Cheap, luxurious, and built for fun.
Call to book your ride.
(630) 383-4200
Recent Photos of Our Birthday Limo Customers
Please take a look at our recent birthday limousine service customers below. Whether you are looking for round trip (pick up and drop off service) or hourly service, you will have a blast by going with Emperor Limousine! Best limo and party bus fleet in Chicago, coupled with great chauffeur's and excellent phone customer service will be a WIN for your next night out!
Recent Customers Enjoying Our Escalade and Party Bus