Outstanding Limousine & Party Bus Service at Competitive Rates!
Call Us Today for Quotes and Availability
630-383-4200!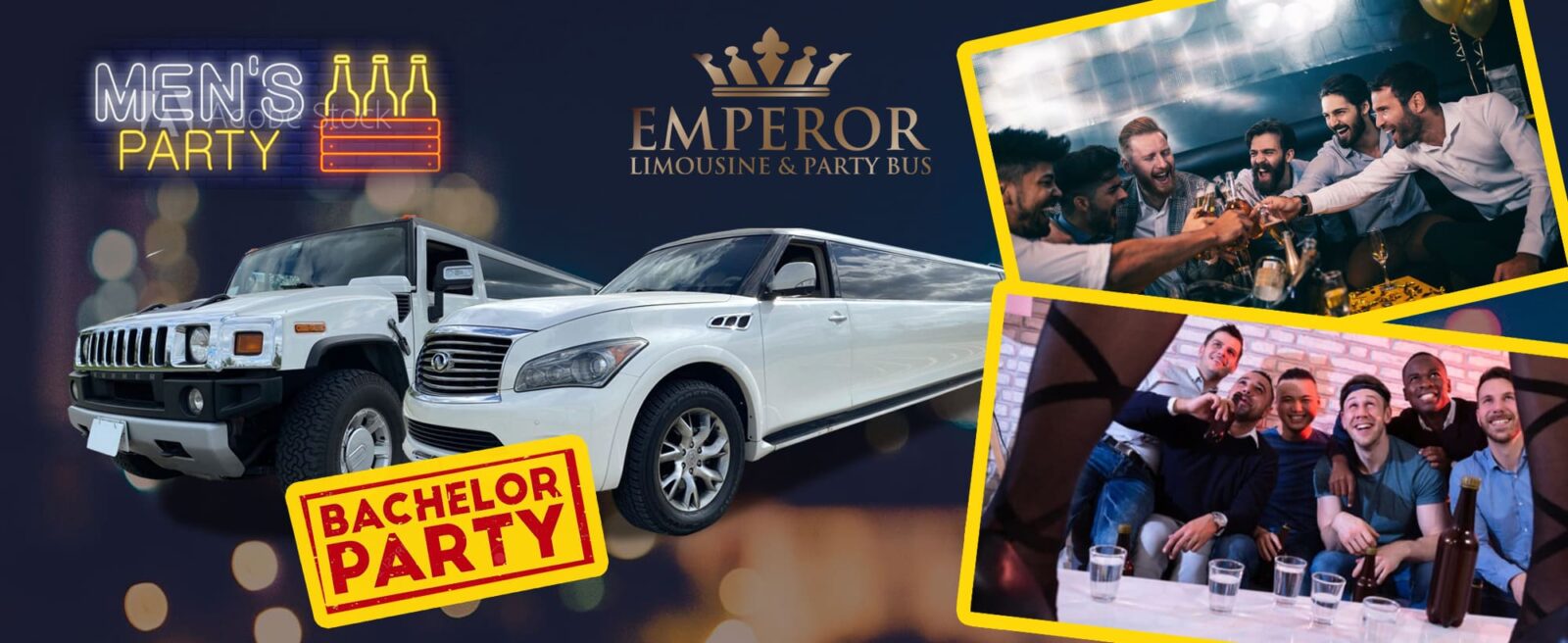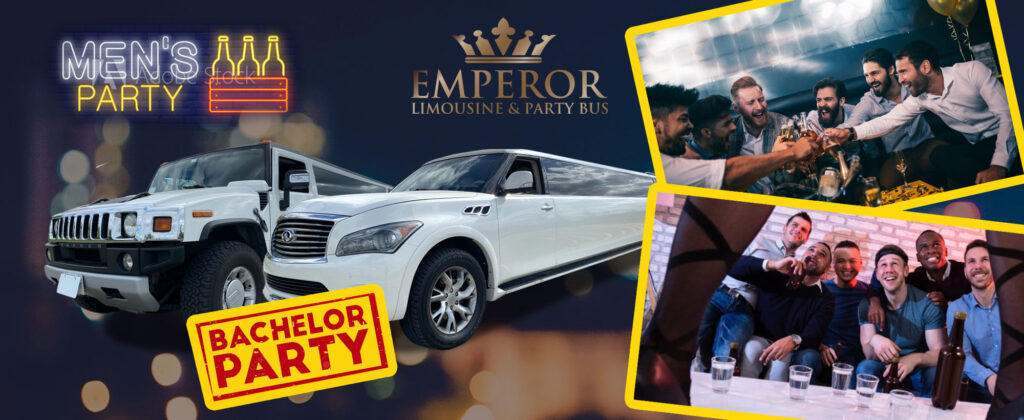 Bachelor Party Limousine and Party Bus Service
A bachelor party is that one opportunity for your friend to truly go wild before he gets married. Transportation is a huge part of that – you don't want to be cooling your jets while you're on wheels. You want to be having a blast for the entire duration of the night, from when you button up your shirt all the way to when your head hits the pillow at the end of the night.
Don't risk going with a subpar limo company and having a mediocre night because of the lousy service. Make it count with a luxurious limousine or party bus from Emperor Limousine.
Bachelors, travel in style.
Call to learn about our rides.
(630) 383-4200
We Do Luxury
A limo or party bus shouldn't just be a car to ride in. If you needed that, you could hire a simple taxi.
A limo or party bus should be something out of this world. It should be something where you look at it and get tingles down your spine. When you step in, the reaction should be "whoa…", not "oh, I guess this is nice".
We give you those positive reactions. We give you the vehicles (and the service to accompany them) so that you, the bachelor, and the rest of your party can have a night to remember.
What You Get
Pickup and dropoff – you're doing enough already. Let us coordinate picking up and dropping off your party. We're always prompt.
Elite sound systems – not just speakers. A full-fledged surround sound system that makes each vehicle seem like an actual concert venue. Hook up your phone and go.
Professional drivers – our chauffeurs have been doing this for a long, long Expect a grandiose experience that makes you feel like a king.
Lights galore – LED light shows and genuine lasers, if you'd like.
Luxury seating – nothing besides the highest quality leather should be sat on during a bachelor party, agreed?
A pole in the center – you know, just in case.
We're the "cheap" limo company in Chicago
We put cheap in quotes because cheap is usually associated with cutting corners. Usually, when you buy a cheap product, you get a worse one than if you were to buy the more expensive version.
That's usually the case, but with Emperor Limousine, it's not. We own all of our vehicles. This allows us to give you the cleanest, most equipped vehicles at the lowest price possible.
Here's the thing: despite what they may say, other limo companies are usually just middlemen. They own no vehicles of their own. Instead, they take an order from you, and then they call someone else to get the limo.
This means you pay a premium markup. You have to pay for the rental and their exorbitant middleman fees. Lame.
On top of that, they have no idea what condition the limousines are in. It's not like you can do modifications to something you rented…
We're the most popular limousine and party bus company in Chicago because of the fact that we don't compromise. When we started over eight years ago, we always knew that we'd own our vehicles. This allows us to modify the vehicles and make them substantially better than the rented ones, and it also allows us to cut out the middleman and give you a ludicrously cheap price.
If another company quotes you lower, we'll beat their price. Easy.
Inexpensive and luxurious – what else do you need?
Call now – (630) 383-4200
We'd love to chat
Obviously, you want the bachelor party to be perfect. If it goes poorly, it's your fault. If it goes well, you go down in history as the man who put together the perfect bachelor party. (Not a bad title to hold.)
We want to help you go down in fame. Call us today and we'll give you an overview of all of our vehicles. You can pick the perfect one depending on how big your party is, what the personality of the bachelor is, and what you guys will be doing on the night of.
Or, we won't have one that suits you. But truth be told, we've catered to literally hundreds of bachelor parties before, and because we have dozens upon dozens of vehicles in our fleet (Cadillac, Hummer, Lincoln, and our exclusive, custom-made party buses), we're confident that we can find you a perfect match that everyone will love.
Put us to the test.
You've never seen service like this.
(630) 383-4200
Bachelor Party Customer Gallery
Below please find the most recent pictures of our bachelors!